Atlantic Birmingham



If you are looking for new opportunities on Canada's East Coast, then don't miss our Atlantic Canada Live! events. It's a unique opportunity to meet employers and the teams from Newfoundland & Labrador, New Brunswick, Nova Scotia, and Prince Edward Island here in the UK. We'll be in Birmingham at the Crowne Plaza Hotel, Central Square, Holliday St, Birmingham B1 1HH on the 2nd & 3rd November, helping you to find jobs and a new life in one of the most stunning locations on earth.


Please note that if you wish to be interviewed for positions at the shows, please send your CV in advance.
Our jobs can be found here - Atlantic Canada Jobs
You can register for the events via the links below or email us for further information –
info@edpltd.co.uk
Meet with us at Atlantic Canada Live!
Canada's most easterly province, Newfoundland and Labrador, also the Canadian province closest to Europe, possesses an extraordinary character as unique and colourful as its history and landscape. Whether it's our rich and diverse opportunities in business, investment, and exploration or the amazing backdrop for academics, creation, or innovation, we invite you to explore all the advantages our province has to offer.
Newfoundland and Labrador welcomes you to work, study, and build a life in the easternmost part of North America. Canada and our province are committed to multiculturalism. We offer safe and welcoming communities for you and your family to live and enjoy life. Our province is geographically larger than many countries, which means lots of space to find a place all your own. We boast clean air and water, with large public forests easily accessible from any community. We have a modern economy with opportunities for professionals, skilled trades people, and academics.
Home ownership remains possible for many, with some of the lowest home prices in North America and Canada. Our road traffic is light and commutes are short compared to many North American cities. Our cities and towns feature modern amenities and we offer public education and healthcare.
To learn more about immigrating to Newfoundland and Labrador, please visit: https://www.gov.nl.ca/immigration/
For more information on Newfoundland and Labrador, please visit: https://www.findnewfoundlandlabrador.com
There are many reasons to move to New Brunswick. Some people choose to live here to be close to family, or for an affordable lifestyle; others because of our basic universal government-funded health care and our excellent education system. Still, others choose New Brunswick to be minutes away from oceans, lakes, rivers, and trails, as well as lively urban centres and smaller friendly communities.
We offer a distinct way of life and exciting career opportunities. We value the experiences and skills of newcomers. New Brunswick's Economic Immigration Programs help skilled workers to immigrate to the Province. Visit www.welcomenb.ca for more information about all of our provincial immigration programs.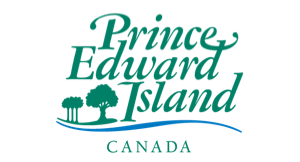 Prince Edward Island (PEI) is situated on the east coast of Canada in the Gulf of St. Lawrence connected to other maritime provinces New Brunswick and Nova Scotia by bridge. PEI is Canada's smallest province and we are growing, new comers are arriving in the province bringing new ideas and possibilities and contributing to our social and economic fabric. Our higher education programs are meeting the demands for a skilled workforce with industry-specific programs and degrees in diverse fields, with students coming from more than 60 countries to experience first-rate education.
We invite you to come study, work and explore our Island of endless beaches, wandering trails and unique experiences. Come find Prince Edward Island and a work-life balance. For more information about immigration to PEI at please visit: www.princeedwardisland.ca/en/topic/office-immigration
Nova Scotia is located on Canada's east coast. Here, you'll find something for everyone. Known for spectacular scenery, thriving and diverse cultures, our quality of life, low cost of living, world renowned educational institutions, a growing economy and welcoming communities. Nova Scotia is a place where there's time for both work and play.
There's room for everyone in Nova Scotia to feel at home, in a place that welcomes you to share your ideas, use your skills, and pursue your passion. Did you ever imagine you could live in a place where you can leave work, head to the beach, and still be home in time for dinner? With short commute times and an array of work and lifestyle opportunities, enjoy a flexible work-life balance with a variety of industries and business to choose from in our seven key regions. Whether you're living in an urban centre or nestled in one of the many welcoming coastal communities, you'll discover an opportunity to start something new.
Learn more about immigration to Nova Scotia at novascotiaimmigration.com, and follow us on Twitter and Facebook at @NSImmigration.
Register now
Birmingham Tickets